Article written by Jerson Barandica-Hamilton (Program Director)
As the Futsal League begins to move into the latter stages of the season, we feel that now is a perfect moment to look back and assess how the season has gone so far for our Junior Huskies! –  As Program Director, I have been very encouraged and excited with the growth and development that both our U15 and U17 Juniors have shown in this league.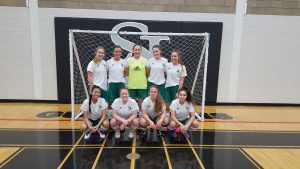 For our U15 Juniors the competitiveness of the division (with many of our Junior players spread out on all 4 teams) along with the environment that encourages a fast speed of play and rewards creative combination play has produced some very exciting games with great quality in the execution of passing sequences and scoring opportunities. More importantly, it has been great to see our players apply what we work on in the training sessions during these games. Although not always successful, the desire and mindset to want to create and play attacking futsal / football is starting to become evident and that is something that we love to see!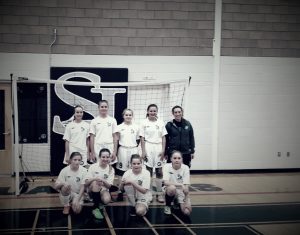 For our U17 Junior's they have been playing in the women's division versus some very experienced university athetes along with some very accomplished Huskie alumni. The rewarding part over the past 3 months has been to see how our younger juniors adapt to challenging themselves week in and weekout to play quicker, more assertively and with quality to be able to keep up to the standard of these more experienced players.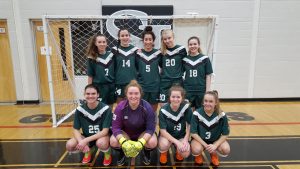 Result wise it has been a season of many learnings but in terms of being able to challenge themselves and feel firsthand what the standard is at the next level, it has been an invaluable experience. The result of this environment has started to produce some excellent individual performances for our players and we are starting to see many of our U17's start to challenge in terms of the quality of play, scoring chances created and capitalized and some dominating defensive play. This is exactly what we have hoped for as it accelerates our young player's learning to a level that will suit them well in future post-secondary environments.